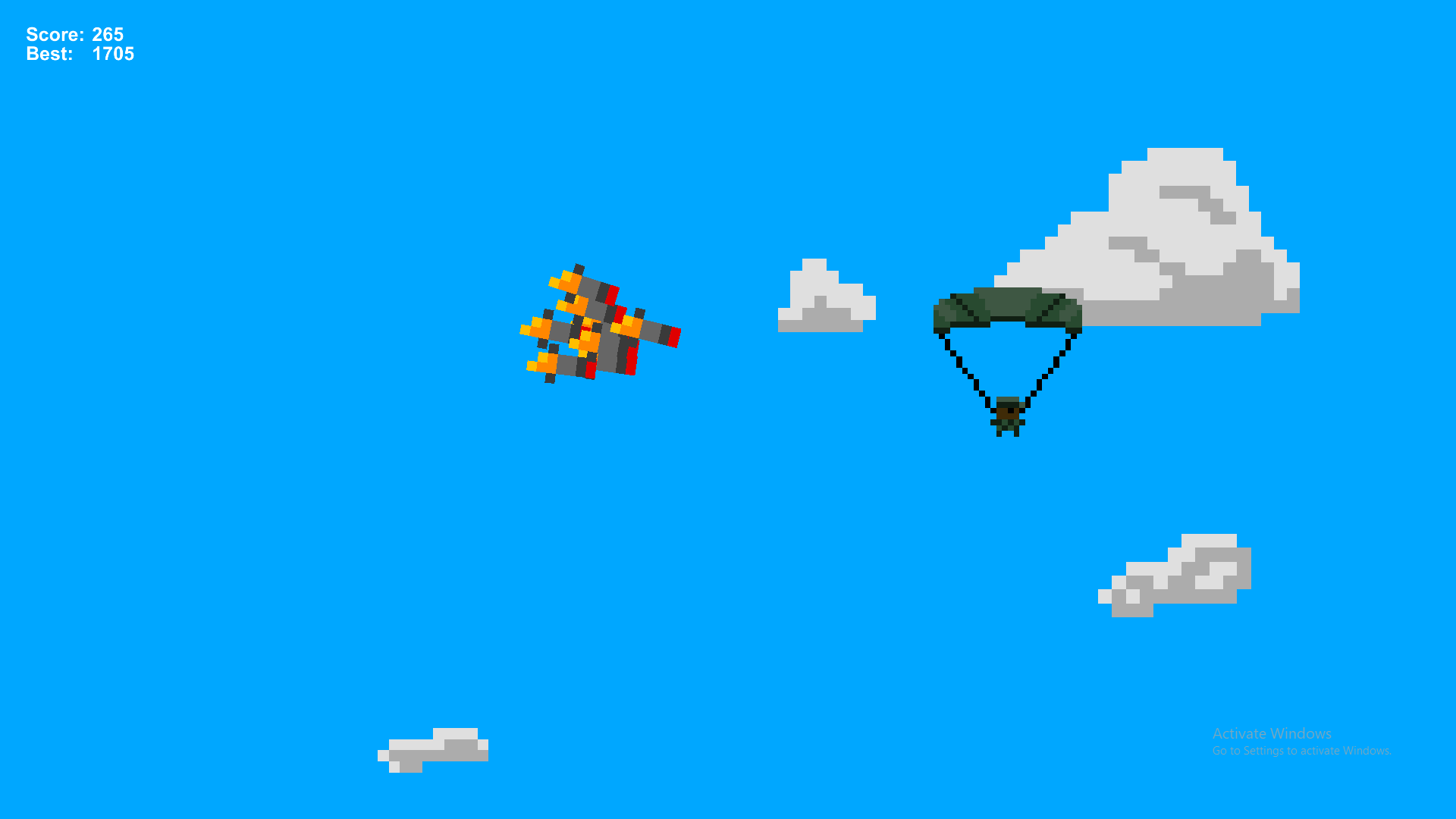 Falling in Fear
A downloadable game for Windows, macOS, and Linux
This game was made for Trihour jam #13. You play as sergeant Francis Freefallin' after your Sikorsky UH-60 Black Hawk exploded and you jump out. Floating over enemy territory you must survive a barrage of missiles. Much to Francis's dismay the missiles spawn infinitely and with an increasing pace. One other thing Francis notices is the score counter in the top left corner of the screen, 'AHHH I'M IN A GAME' he thinks to himself. It's your job to make those score numbers as big as possible- good luck soldier.
Some notes about the game -
When starting the game you will be thrown right into the sky, partially due to I didn't have time to make a start screen, partially due to THERE ARE NO START SCREEN IN WAR! Mainly due to the time part.
The missiles will target Francis himself, this is the only part of your character that will take damage, Francis has 1 health, your parachute is missile proof.
Made by Ryan Haight, In under, but pretty close to, 3 hours. If I had to put an exact time on it I would say probably 2 hours and 55 minutes. All art and assets were made during this time as well.
Thanks and enjoy please!
Download
Click download now to get access to the following files:
Falling_in_Fear.zip
15 MB